Written By: Kurtis Hardy
One day in 2017, Andy Reid sat along an NFL Films roundtable, joined by a selective assortment of comparable head coaches. Among them, Philadelphia Eagles coach Doug Pederson, Sean McDermott from the Buffalo Bills, then-Carolina Panthers coach Ron Rivera, now former coach of the New York Jets Todd Bowles, and John Harbaugh of the Baltimore Ravens. Each gathered with one thing in common, all had once served as an assistant or play-calling coordinator to the illustrious mentor seated among them. 
Fast-forward to 2019 and seven of the 31 NFL head coaches not named Andy Reid remained tied to his training and legacy. An apprenticeship so effective, so profound, convincing ESPN writer Adam Teicher to deem the collective the "most prolific coaching tree" in NFL history.
Marching along the sideline, Reid carries a monstrous presence. A former offensive and defensive lineman, he looms tall at 6'3 and bearing a weight of over 260 pounds. Now in his sixties, the grizzled captain buzzes his haircut short, dons a ball cap whose brim perches just above his glasses, yet declines to distract from what can only be described as a hardy mustache. Affectionately nicknamed Big Red, a nod to both the color of his hair, coupled with a well-worn Kansas City jacket that shares the same pigment, Reid remains beloved by players and coaches alike. 
As a young assistant coach for the Green Bay Packers in the early 90's, Reid entered the office each day at 3:30 a.m. Not only to get an early jump on his colleagues, but more importantly, to head back home in four hours to have breakfast with his children and drop them off at school, before heading back to work. A priority later shared with his staff to balance family before all else. Reid offers a unique leadership combination of direct, but accountable. Demanding, yet caring.
Due in large part to his relentless dedication to the game, Reid transformed into one of the most successful head coaches in the country. His 220 wins stands sixth on the all-time list. And at the conclusion of the 2018 season, Reid carried the undesired honor of the winningest head coach in NFL history without a Super Bowl victory, despite (at the time) six appearances in the conference championship, the playoff precursor to the title game.
Success, however, is defined by much more than sheer determination and grit. In a game where hard-nosed, 240-pound linebackers endure hours upon hours of film study, before sprinting full speed and unforgivingly colliding with an equally large opponent on Sundays, strategy and the corresponding execution of which become absolutely paramount.
Eric Bieniemy, Kansas City Chiefs current offensive coordinator and seemingly next-in-line to join the NFL coaching ranks as one of Reid's disciples, told Mark Craig of the Star Tribune, "One thing you have to keep in mind working for Coach Reid is to remain flexible. Just because we know things a certain way, they aren't etched in stone around here. It's also about being creative and forward-thinking. We want to stay two steps ahead."
Seemingly uncomfortable with normalcy, paired with a constant drive towards improvement. After over two decades of coaching, most feel contentment in replicating a similar agenda to what influenced previous achievement. Yet, Reid's success and longevity in an otherwise ruthless and short-lived position, accurately endorses the need for strategic agility, both on the playing field and in business.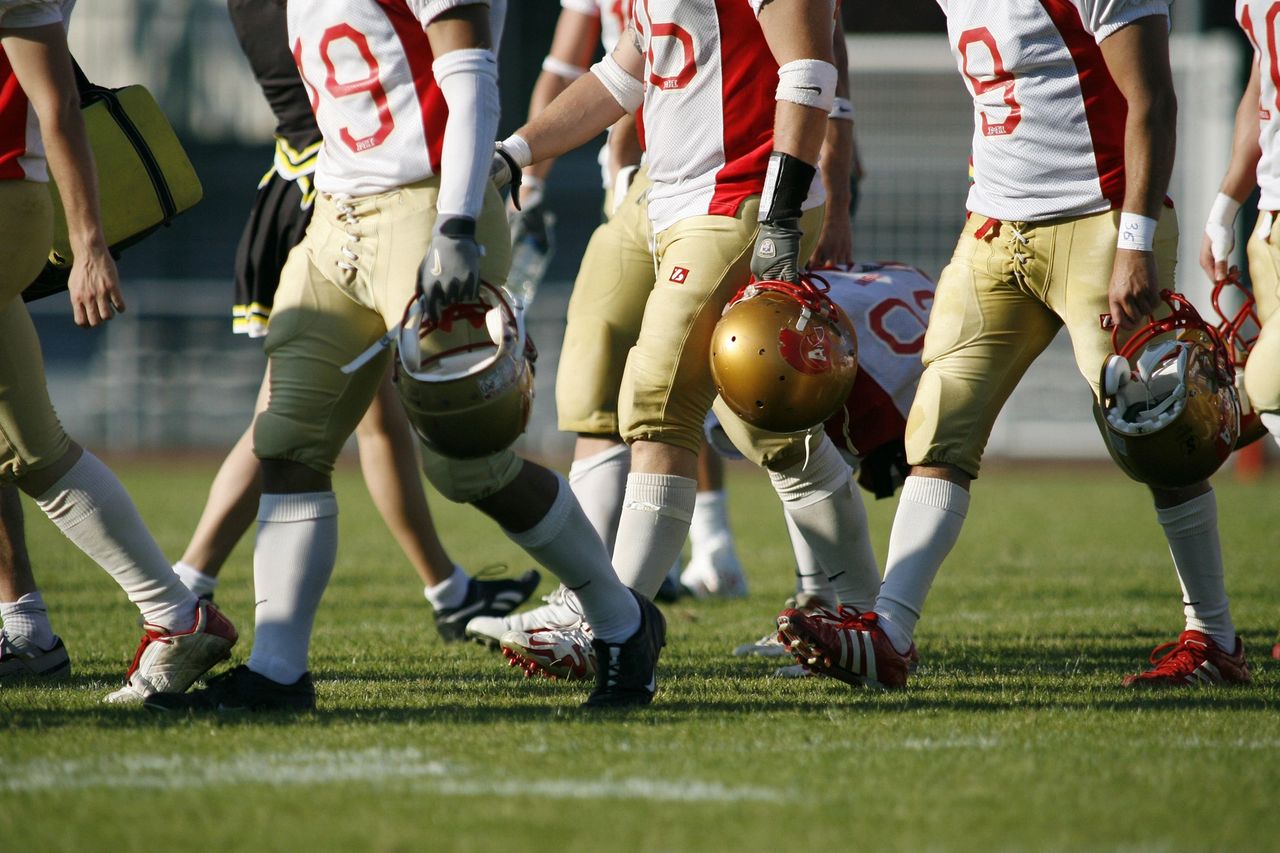 The difficulty in creating an environment known for frequent innovation is that teams become uncomfortable with any standard. After all, in assembling a team dedicated to process improvement, accurately illustrating a finish line becomes almost impossible. When it comes to operations, the grass is always greener on the other side. Prosperous business will invariably unearth cutthroat competition. 
Where do innovators draw the line? Even NFL teams are limited to a finite number of formations and personnel. The key lies in identifying advantageous silos to allow the trailblazing to run wild.
After rejoining Apple in 1997, Steve Jobs famously cut several long-standing projects, arguing that the company's strategic blueprint aimed in "18 different directions." Project resources were consolidated, realigned, and course-corrected towards new guidance. 
The result developed the unforgettable release of the Apple iMac in 1998. With over 275,000 new computers sold in a single quarter, Mark Leibovich of The Washington Post wrote, "The figures helped the once-floundering company report its first yearly profit in three years." Leibovich added, "Net income for the quarter came to $106 million…In the same quarter in 1997, Apple reported a net loss of $161 million." A staggering $267 million turnaround! 
All too often, managers make the critical mistake of focusing all attention on the current efforts of the team, wrongfully ignoring pivotal decisions on projects that should be scrapped. In leadership, the determination of what one's team shouldn't be working on is astonishingly more relevant in the grading of one's effectiveness as a director. 
The legacy of Jobs will forever encompass one of innovation, but this all-to-forgotten restructuring of team priorities silently set the course for Apple's success and the CEO's triumphant return.  
---
Each week, Reid assembles his coaching assistants around a now-famous whiteboard. The task, to construct the most innovative, ingenious, never-before-seen strategy to implement within the franchise's already-robust repertoire. 
"No such thing as a bad idea," Bieniemy adds, "just as long as no one gets their feelings hurt."
Despite previous success, a continuous theme toward advancement through modification. Yet, corporations sharing the same ideals seem few and far between. All too often in business, operations to early success become replicated habitually for decades. A crippling dogma of passivity and stagnation. Meanwhile, eager competitive startups experiment strategically in efforts to undermine in both cost and turnaround. 
Unmistakable business lessons are of common existence in sport. When the most superior of strategists remains discontent and restless in systematic approach, so too must even the greatest rewarded of organizations. In priming a culture which evades a fear of failure and allows experimentation of strategic execution, entrepreneurial mindsets may fuel innovation throughout all levels of the corporation. 
Years later in the spring of 2020, on a cleat-torn, sweat soaked, confetti-laden field in Miami Gardens, Florida, surrounded by his wife and prodigy quarterback, Andy Reid cradled the Vince Lombardi trophy in his hands. 
A long-awaited treasure for a championship legacy well-earned. Andy Reid will be long remembered as one of the greatest coaches of his time, now justified with the hardware as validation.